A Matchbox Dream

Immersive experience
Projection mapping
Interaction design

Apr - May 2021
'A Matchbox Dream' immersive experience lies somewhere between dreams and reality. Intense and colorful visuals portraying the vivid dreams one gets, with the possibility of staying in the moment by interacting with the surrounding environment through touching surfaces that activate light and sound. Entering a space of dream and reality immerses the participant in the built environment and set design elements.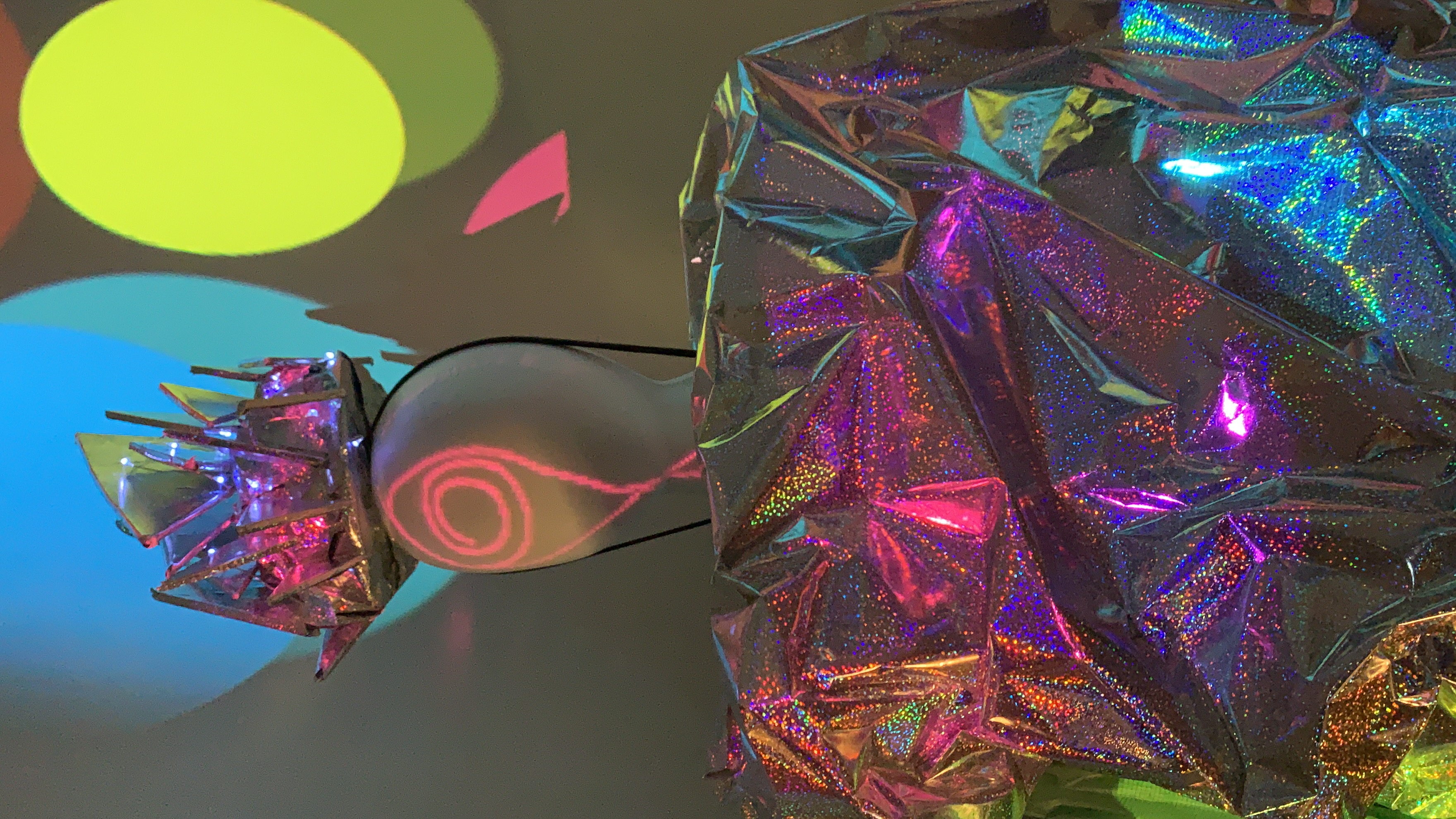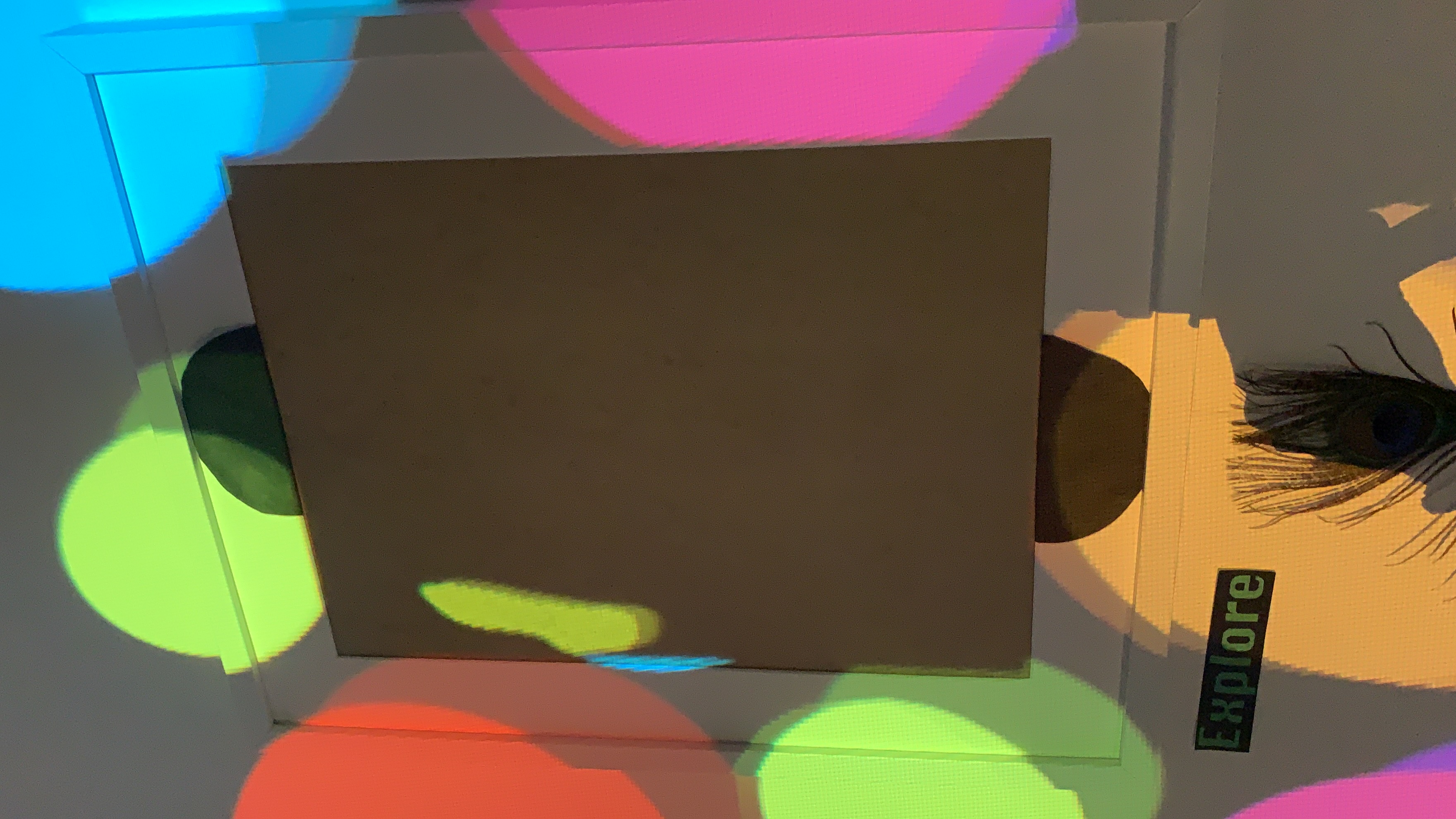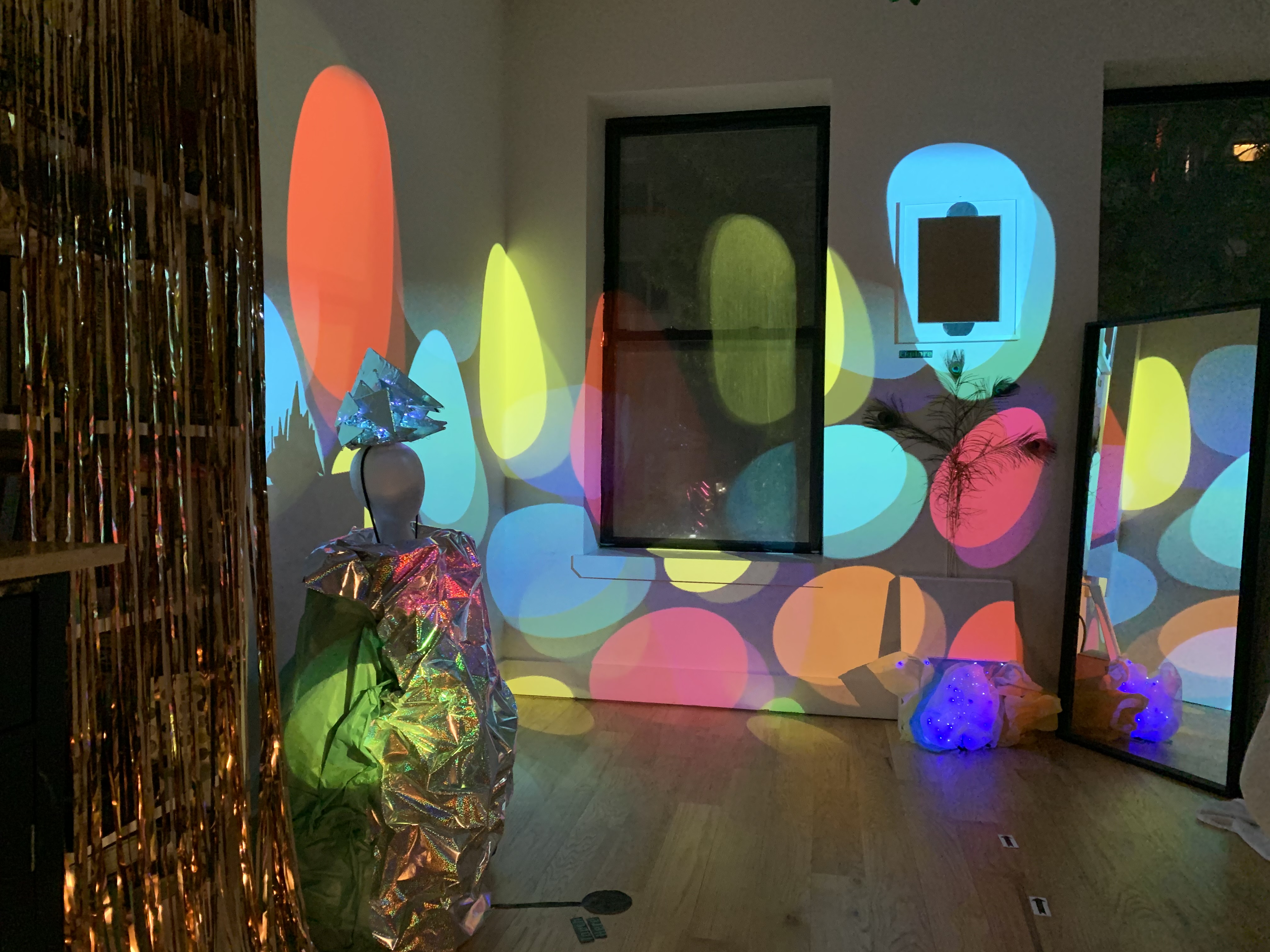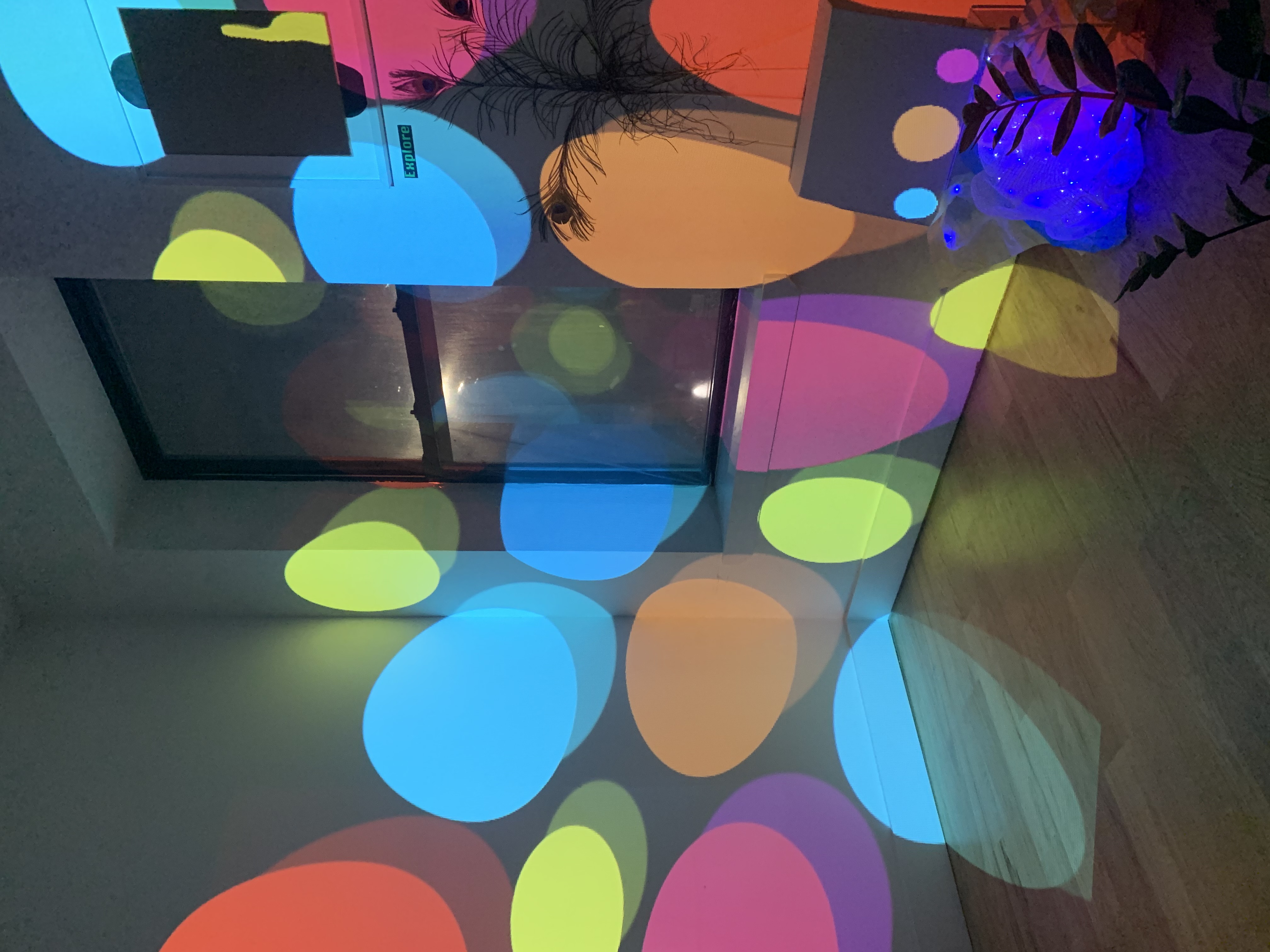 Spring 2021
Created for MFA DT projection mapping studio





Installation Description

Concept
The installation is a depiction of the in-between space between dream and reality. The aim is to have the participant immersed in the dreamscape while experiencing reality through physical elements (interactive sculpture, headpiece, interactive frame, hologram window). The physical elements are interactive, further playing on the duality of the real and the virtual.

Description

This projection focuses on 3 main elements:


Projected visuals

Interactive objects/surfaces

Physical set design


Interactive

Interactive Objects:


Sculpture

Frame

Art piece


Worked with Bare Conductive Arduino MP3 Touch Board, conductive paint,copper wires sticker, mesh textile, white spray paint, and silver colored paper, boxes, paper printouts, other set design elements such as a long mirror, peacock feathers, and rose gold decorative curtain. Added a headpiece used on top of a styrofoam head which serves as a face.

Created a big 3 dimensional sculpture to give the space more life and depth.

Using the MIDI Bare conductive for interactivity and initiating color changes and animation. By touching a surface, it will activate a light trigger through madmapper. In addition, sounds through the microphone trigger animation on a white surface, using Mad mapper.
I designed and printed out directive notes for the user to "Touch Here" and "Explore". Positioned them beside trigger touch points.

Including a 3D element in the space, a sculpture I created and added my 'Future Earth - 2019' headpiece on top of it. The headpiece contains built in light. The sculpture has an extension spot in front of it, which is connected to an arduino touch board which is in turn connected to MadMapper and causes an animation to play on the styrofoam head.

I also created 2 touch spots on a frame and hung it up on the wall. Touching any of the 2 black painted circles will in turn cause a flowy animation to begin playing inside the frame.

As for the art piece, an animation plays on its surface when speaking into the microphone.

Visuals
I used 6 originally created animations.

Hologram on the window using mesh.

I created all my animation assets on After Effects. Used bright, warm colors: yellow, orange, blue, pink, red, and green.

Media

Projection mapping immersive installation with interactive elements.



Installation plan
Tech diagram
Equipment list
BenQ Projector x1 (3200 ANSI Lumen High brightness and 13,000:1 High Contrast)
Bare Conductive MP3 Touch Board x1
Mesh screen
Copper wire tape
Conductive paint
Shure SM58 Microphone - USB cable
Speaker - Amazon Echo
Laptop
Ambient light x1
Medium projector tripod
Lightning to HDMI adapter
HDMI Cable
Micro Usb 2.0 to USB cable
Cable connectors
Pro Sony camera
Iphone camera
Go pro camera
Samsung phone camera
Phone tripods x2
Set Design

Own creation headpiece - Future Earth 2019
Styrofoam head
Peacock Feathers
Wall frame
Decorative Silver paper
Boxes
Crepe paper
Rose Gold Decorative Curtain
White medium box
Printouts / White paper
White spray paint
White sheets x2